Scottish electrotechnical industry trade body SELECT is emphasising its message with a hard-hitting week of nationwide advertising.
On January 24, minister for business, fair work and skills Jamie Hepburn will be hosting a Working Group to further discuss the issue of introducing Protection of Title for electricians.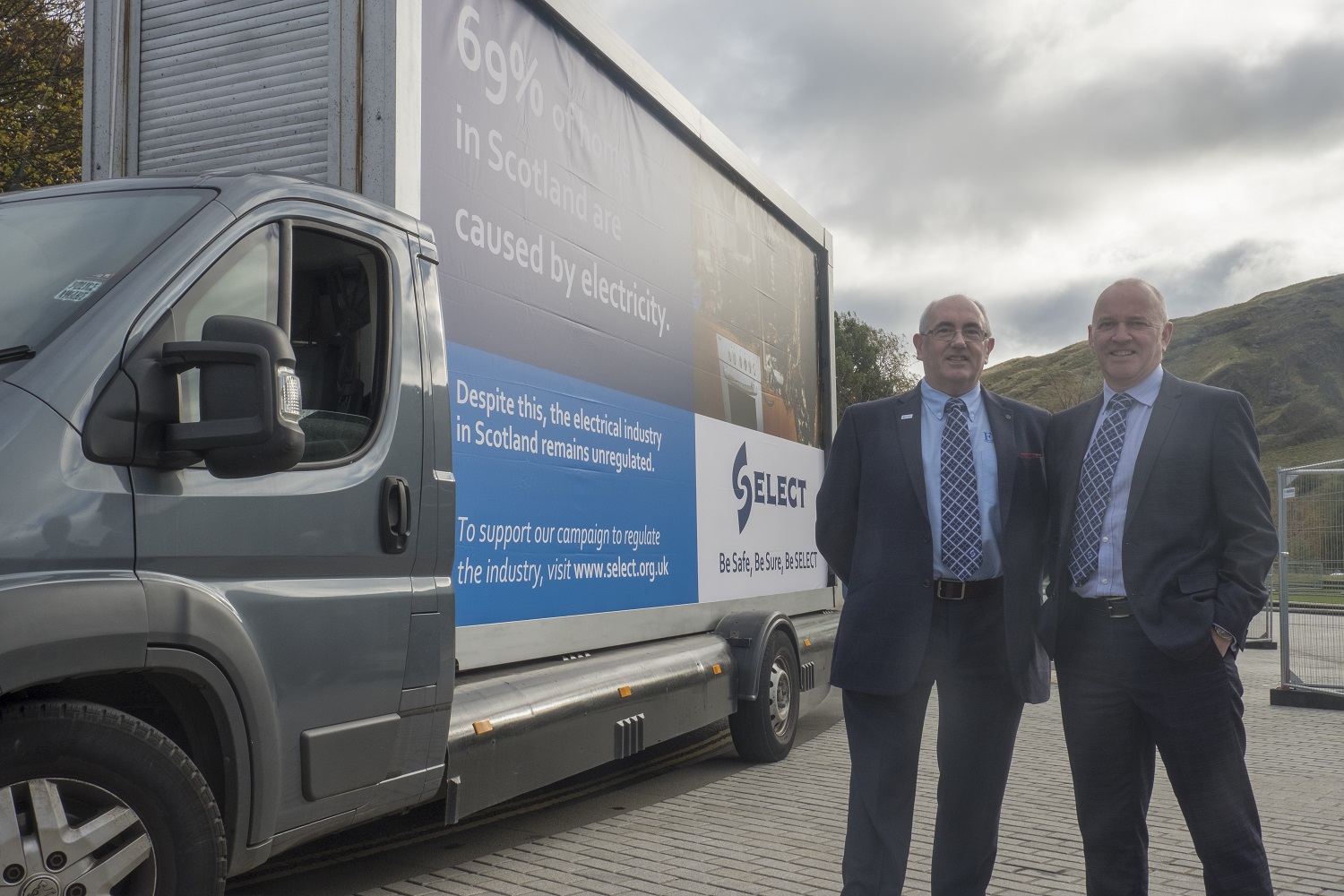 In the week leading up to this event, SELECT is planning a widespread radio advertising campaign to highlight the need for regulation and to warn of the dangers of allowing unqualified people to carry out electrical work.
Alan Wilson, acting managing director of SELECT, said: "Our latest media activity will keep up the momentum of the campaign for Protection of Title, which has been at the forefront of our work for a number of years and is now gaining more and more support from politicians of all parties and from the industry and the public at large.
"Electrical installations are extremely complex and they underpin modern life. Every year, fires arising from dangerous electrical installations endanger – and sometimes cost – lives and load costs on to insurance companies and emergency services."
SELECT's aim is the delivery of the highest standards of professionalism and workmanship. It promotes constant improvement and believes that the industry must ensure basic standards of safety and competence so that customers can rely on any electrician they may employ.
The trade body's 1,250 member companies account for around 90% of all electrical installation work carried out in Scotland. They have a collective turnover of around £1 billion and provide employment for 15,000 people.
Source: https://www.scottishconstructionnow.com/article/select-runs-radio-campaign-to-reinforce-use-of-qualified-electricians